The installation is a site-specific work. It refers to the "Bocianowo" district (Storks' district), which is situated in the neighborhood of the Kameralny Theatre in Bydgoszcz (PL). The Bocianowo, former a big farm, today is a part of the town.

The installation consists of a bas-relief and a Latin inscription - a quote from Satyricon by Gaius Petronius. The bas-relief refers to Roman coins, showing the goddess Pietas and a stork (Christian Piety has its origin in Roman Pietas). The head of the Goddess is shown in profile, before her head we see a stork. Pietas embodies the love of a parent, loyalty and devotion. Stork returning to the same place has become an attribute of the goddess, and the promise of prosperity and wealth for the house on which he founded his nest. But a symbol of stork has a double meaning.

The word Ciconia means "a stork" and the term pietaticultrix gracilipes crotalistria can be translated as "loyal to their parents, slim-legged castaniet dancer." The author of "Satyricon" refers here to the lascivious form of female dance popular in antiquity. Castanets imitate the clatter of storks. The installation was accompanied by a performance with the use of castanets, feathers and the reading of the local legend - written and read by Małgorzata Pawlak.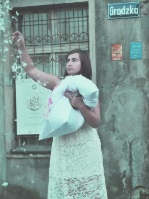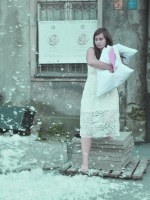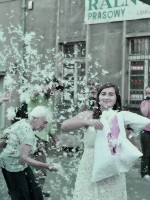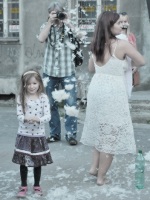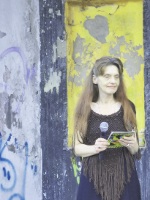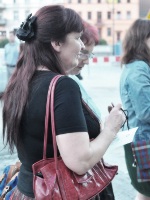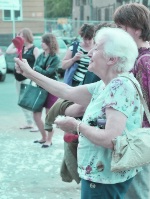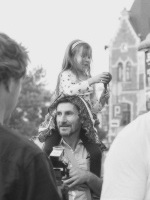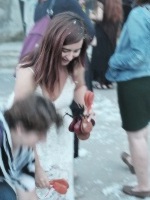 performance, photo: Nicole Fifielska